Welcome to
American Tool & Gage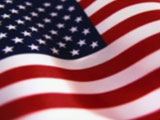 ATG is a Michigan based company. We understand the need for innovative tools that assist fleets, service providers and original equipment manufacturers in reducing the potential for wheel separations from vehicles with hub-piloted wheel systems. We create hard-working American made products that are designed to improve the performance and reliability of your vehicles. Delivering tools that add value and prevent wheel separations is our mission.
5-in-1 Gauge
Getting actively involved in the needs of the industry we developed the patent pending 5-in-1 gauge. This gauge can be used to inspect: M22 x 1.5 wheel studs, 33MM wheel nuts, and hub-piloted wheel bolt holes.
This gauge is precision machined to tight tolerances that are not affected by the day-to-day work environment and coated to prevent rust.
View Products
Anti-Indexing Sleeves
Anti-Indexing Sleeves were designed for the rigors of severe duty applications such as refuse and work extremely well for Line Haul and P&D applications.
Anti-Indexing Sleeves are color coded, free floating harden sleeves that slide over M22 x 1.5 studs to fill the air gap be-tween the hub-piloted wheel and the stud to prevent movement or indexing.
View Products